Tom Mills
Partner
803 Deep Valley Drive
Rolling Hills Estates, CA 90274
T: (310) 974-8800
F: (310) 974-8801
tom@forumllp.com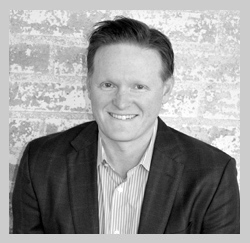 Overview
Tom has extensive and practical experience as a business attorney, including over 15 years of in-house General Counsel and C-Level Executive experience responsible for both Legal and Human Resources functions.  Tom knows the business lawyer's role in facilitating strategic objectives, adding value to a company's operations, and making sure the business is running smoothly on a daily basis.
Tom understands that business issues are more important than the legal issues. As such, he provides a realistic perspective as to how to comply with various laws and regulations with the least disruption to business as possible.  Most importantly, Tom seeks to resolve any legal issue or dispute before it becomes a lawsuit, and takes pride in practicing preventative law to avoid expensive and time-consuming legal issues while you are trying to run your business.

Tom now focuses on outside General Counsel services and business transactions throughout the world.  As outside General Counsel to businesses employing 1-500 employees, Tom is accessible and responsive to his clients, providing the same level of service as an in-house legal department at a fraction of the cost.  Tom looks at each transaction as an opportunity to obtain the best deal for the company.  Tom offers his legal expertise and actual business experience to a wide variety of issues including:
Business Law and Counseling: the review, negotiation, and explanation of rights for of all types of business-related agreements; providing regular updates on changes in case laws and statues that affect businesses; and debt collection and settlement of disputes with clients, vendors, and employees.

Employment Law and Human Resources: advice and counseling related to recruiting, hiring, terminations, and employee policies; guidance related to high-risk employment areas, including discrimination and harassment, wage and hour, and employee classification; employment practices audits, including workplace training, drafting and revision of employee handbooks, and consideration of potential liability issues that arise from improper employment practices; and advice regarding employee health insurance and 401k plans.

Intellectual Property: filing and maintenance of trademarks; appeals at the United States Patent and Trademark Office.
Tom expertly represents a diverse group of corporate clients, including: a large national tire distributor; multiple foreign tire manufacturers throughout China and Southeast Asia; a dental corporation with over 22 offices throughout California; a cold storage and distribution facility; a design agency; a farming/agricultural company; a high-tech consulting company; a real estate investment and management company; and an educational application for smart phones.
In addition to providing outside General Counsel services, Tom is experienced in complex business deals.  Since forming Forum Law Partners, Tom has represented several sellers of Animal Hospitals in Asset Purchase Agreements, becoming one of the top attorneys in that field.  Prior to founding Forum Law, Tom was responsible for the acquisition of a regional distribution/warehouse center based in Florida, the acquisition of a multi-store retail operation in Nevada, the acquisition of a chain of 45 retail stores in Arizona, and the acquisition of a regional distribution/warehouse center in Colorado. 
Tom has also established himself as an experienced business attorney throughout China and Southeast Asia, negotiating and drafting several large business deals between American and Asian companies in China, Hong Kong, Taiwan, Thailand, Indonesia, Cambodia, Vietnam, and Maylasia.  In his work with international manufacturers and distributors, Tom has, on multiple occasions, worked with the US Customs and Border Patrol to resolve customs-related issues, the International Trade Commission (ITC) and the Department of Commerce (DOC) related to tariff issues, and the National Highway Transportation Safety Administration (NHTSA) and Transport Canada concerning product recall issues.  In addition, Tom has participated in multiple arbitration hearings in China.

Tom has enjoyed an exciting and diverse career working as in-house counsel for industry-leading international companies American Golf Corporation, The Upper Deck Company, Nissan, and ultimately as General Counsel for an international tire distributor based in California. During his career, he has negotiated contracts and litigated issues throughout Asia, negotiated and drafted licensing and production deals with the National Basketball Association (NBA), Major League Baseball (MLB), and Marvel Properties, and represented golf courses across North America.
In addition to his legal practice, Tom maintains an active schedule of family and volunteer activities. He has coached over 20 seasons of youth basketball, baseball, and soccer while serving on the board of AYSO, the Palos Verdes Basketball Association, and Lunada Bay Little League where he served as President of the league.
Education
Loyola Law School, Los Angeles, J.D.
University of California, Los Angeles, B.A.
Click the icon above to print a PDF file of Tom's bio.